Rear wheel brake / brake disc
BMW 323i E93N
Cabrio Europe
N52N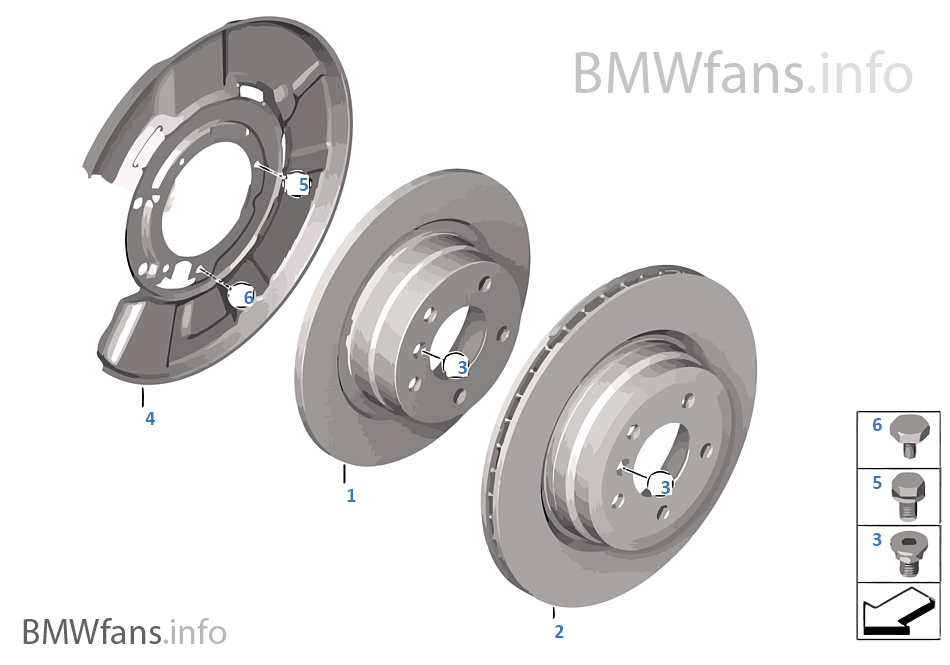 Supplement
Not suitable for "Performance Parts"
#
Description
Partnumber
Supplement
Date

Quantity

Weight
Price

USD

Brake disc, ventilated

2

+

Info

The following additional parts are

Essential, mandatory requirements:

- brake pads

- brake pad sensor

- brake pad paste

The following recommendation applies

To vehicles more than 48 months old:

- Replace retaining spring

Refer to Repair Manual!

2
Inner hex bolt

3

2
Protection plate left

4

1
Protection plate right

4

1
Hex bolt with washer

5

4
Hex bolt

6

4
The contents of the BMW parts & accessories catalog provided for acquaintance purposes only.
Part numbers, descriptions, prices and applicability information have been obtained from public sources on the Internet. We are not responsible for any data inconsistency and possible inconvenience caused. Contact your local parts supplier to get precise information about parts.