Electronic log book
BMW 118i E87N
5-doors Europe
N46N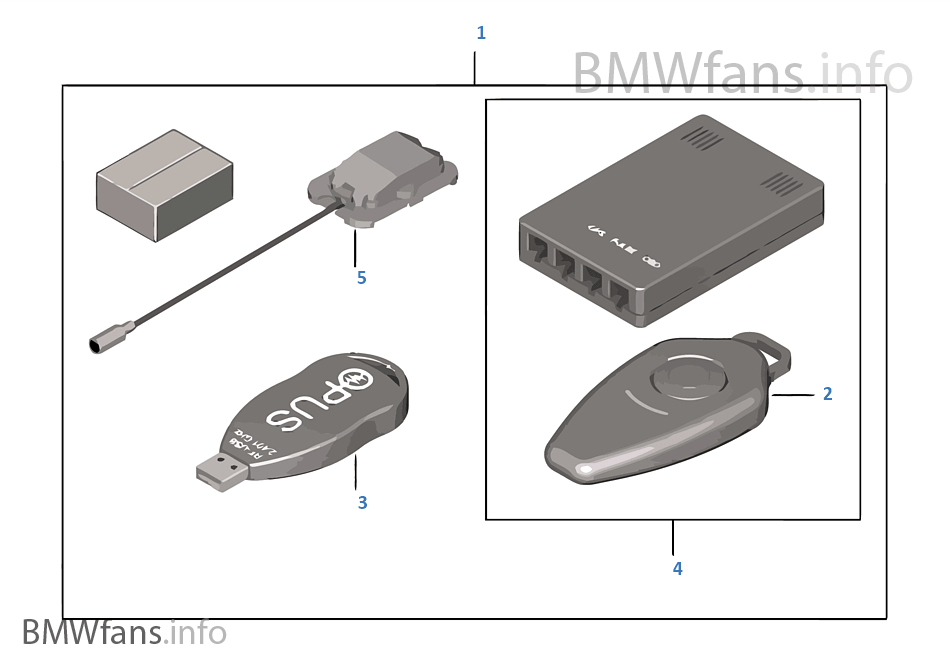 Supplement
Important notice: The installation instructions are not Included in the retrofit kit. Print out The latest update of the instructions From The Aftersales Assistance Portal (ASAP) And hand them over to the customer.
#
Description
Partnumber
Supplement
Date

Quantity

Weight
Price

USD

Electronic log book delivery

+

Info

ATTENTION: Ensure that customer is aware

Of data privacy protection notices (in

Product

Information bulletin, owner's manual,

Etc.)

Prior to purchase/installation.

1

1
Memory unit

2

+

Info

Required only as replacement

Der Betrieb von mehreren

Speichereinheiten mit gleicher ID ist

Nicht

Möglich.

Zur Bestellung ist die Angabe der ID-

Nummer (siehe PC-Software) notwendig.

1
Ausleseeinheit

3

1
Repair kit, log book, electronic

4

+

Info

Nur verwendbar mit 0 427 540 und 0 443

086.

1
Gps antenna

5

Delivery discontinued by the factory

1
The contents of the BMW parts & accessories catalog provided for acquaintance purposes only.
Part numbers, descriptions, prices and applicability information have been obtained from public sources on the Internet. We are not responsible for any data inconsistency and possible inconvenience caused. Contact your local parts supplier to get precise information about parts.