English
Individual carbon fibre equipment
BMW 318i E36
Sedan Malaysia
M43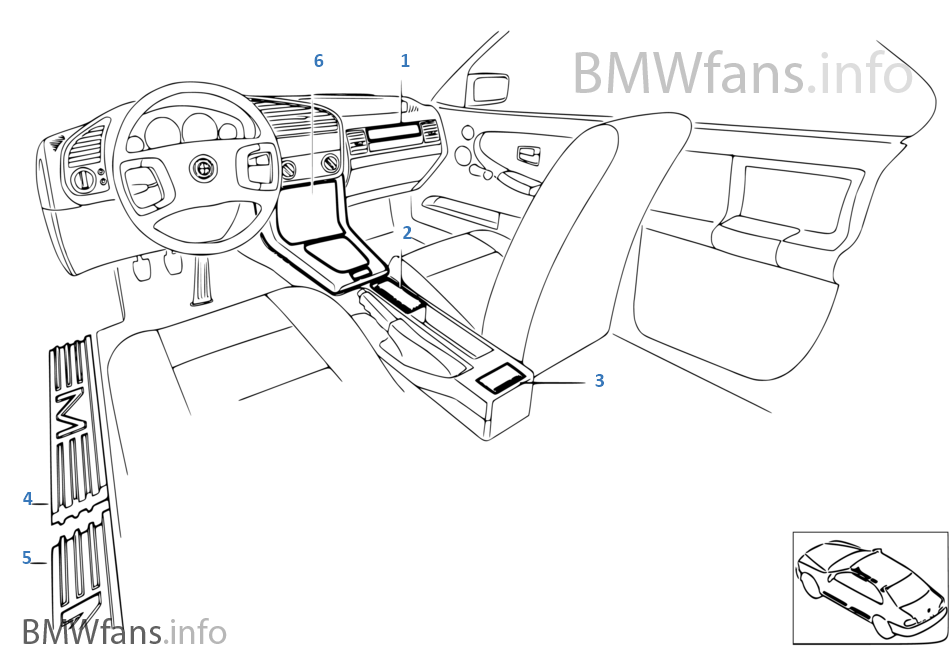 Lightbox Panel
You can add any valid content here.
#
Description
Partnumber
Supplement
Date

Quantity

Weight
Price

USD

1

Cover
1

2

Ashtray front
1

3

Ashtray rear
1

4

Sill strip front
2

5

Sill strip rear left
1
Sill strip rear right
1
The contents of the BMW parts & accessories catalog provided for acquaintance purposes only.
Part numbers, descriptions, prices and applicability information have been obtained from public sources on the Internet.
We are not responsible for any data inconsistency and possible inconvenience caused.
Contact your local parts supplier to get precise information about parts.