English
Td styling (styl.7)
BMW 525tds E34
Touring Europe
M51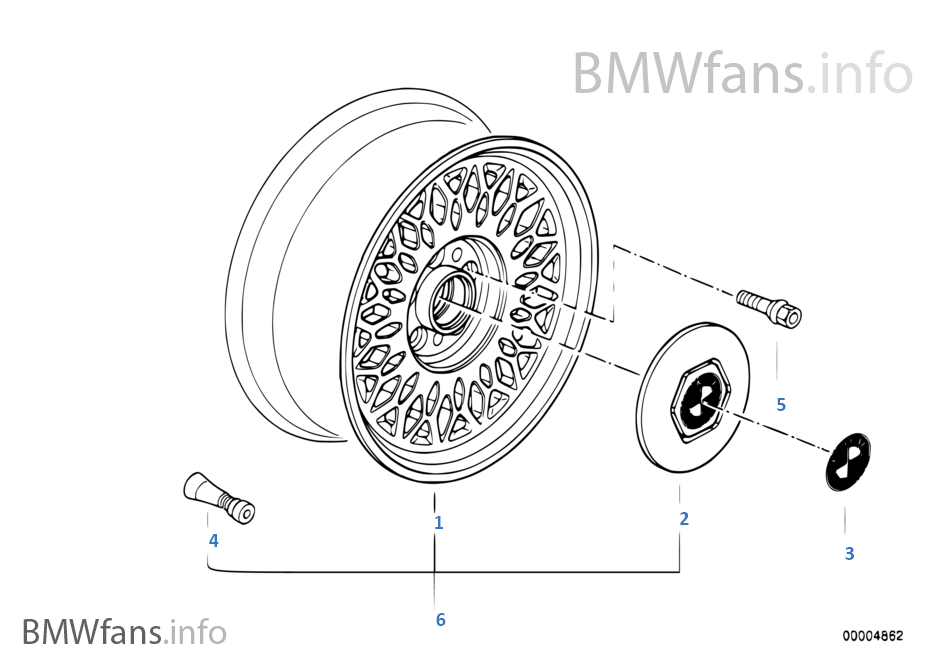 Lightbox Panel
You can add any valid content here.
#
Description
Partnumber
Supplement
Date

Quantity

Weight
Price

USD

1

Light alloy rim
4

2

Hub cap
4

3

BMW plaque with adhesive film
4

4

Rubber valve
4

5

Wheel bolt black
X
X
The contents of the BMW parts & accessories catalog provided for acquaintance purposes only.
Part numbers, descriptions, prices and applicability information have been obtained from public sources on the Internet.
We are not responsible for any data inconsistency and possible inconvenience caused.
Contact your local parts supplier to get precise information about parts.